Hire top tech
talent for any role,
anywhere
Notch simplifies hiring and recruiting for global teams with an automated platform that delivers vetted, intelligently matched talent at unmatched speed and quality.
Get Started
We've worked with hundreds of fast-growing companies backed by the best
We're the faster and smarter platform
to build your global team
Any open role, just onboard in less than a minute and start receiving highly-skilled candidates (who actively expressed interest) that are perfectly aligned to your specific requirements by our smart matching and expert, in-market recruiters - in days, on autopilot.
Intelligent Matching
Candidates are matched across 150+ data points to ensure the right fit for the role and your company.
Vetted Talent
Developers in our network have been vetted to a high-bar across technical, soft, and remote skills.
Better Hiring
Hire directly or pay and manage through our platform - with flexible, pay over time fee option and no upfront costs.
Vetted talent
Spend less time interviewing and more time building
Developers go through performance based assessments that ensure they are technically skilled as well as have the soft skills and remote abilities to make a great long-term team member, with higher retention and engagement.
Review developer focused profiles with exclusive details

Solid communication skills and motivated mindset

Hire up to 4 times faster than traditional recruiting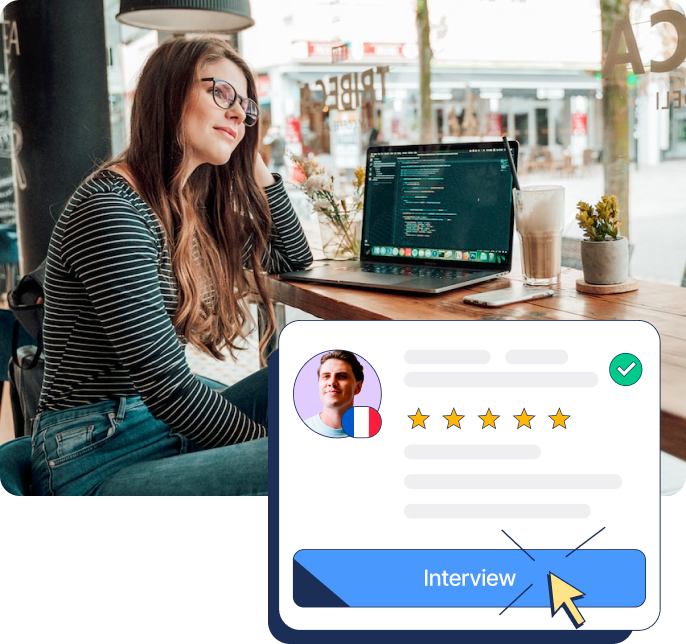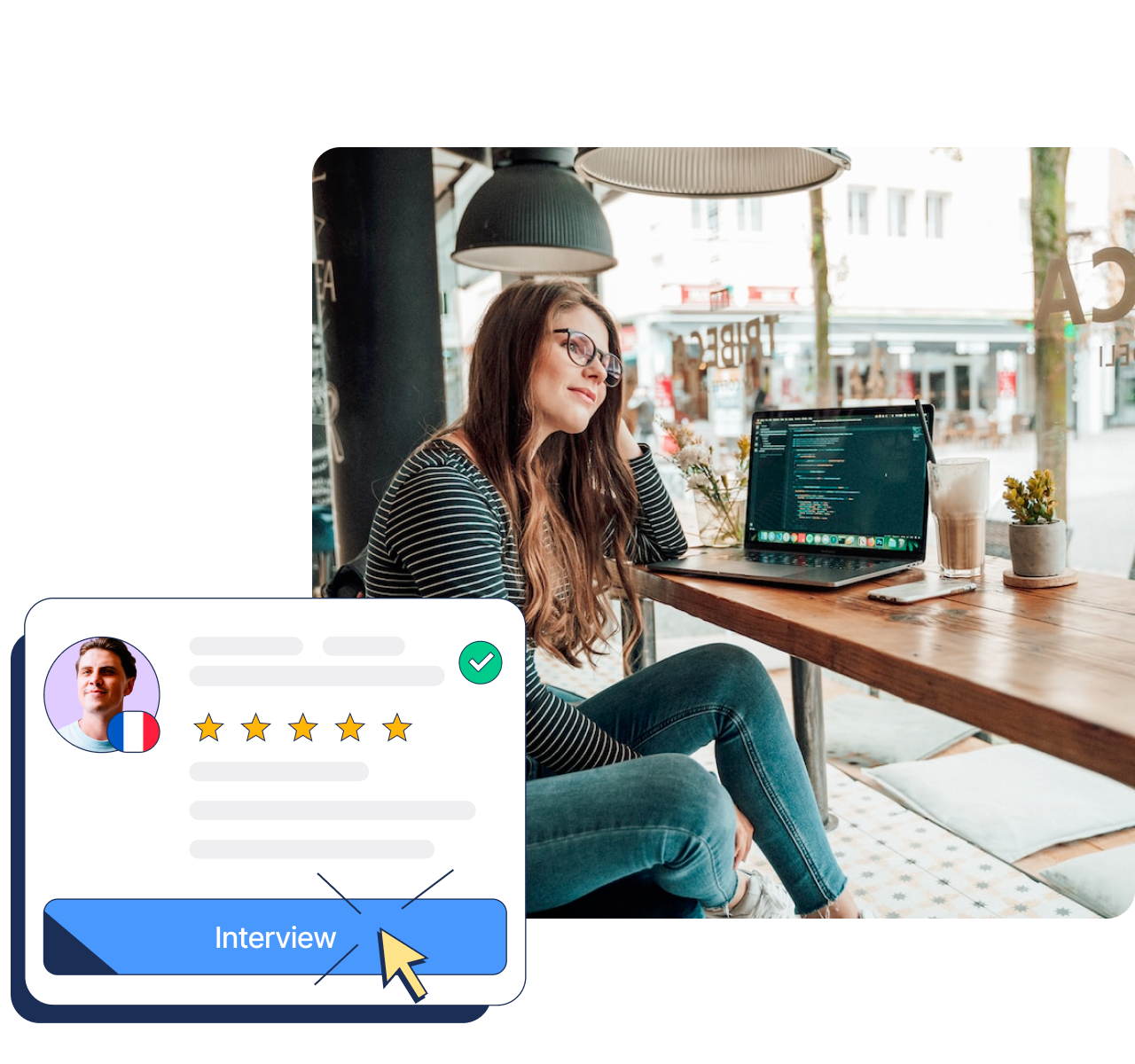 INTELLIGENT MATCHING
Get matched with the right fit for every role within days
Our smart matching engine selects talent that matches exactly what you're looking for as far as skills, salary, time-zones, work style, values, communication, experience, and alot more - and also ensures your company is what they're looking for in their next role for a great long-term match.
Start receiving engaged candidates within 72 hours

Eliminate hours spent sourcing or reviewing resumes

Schedule interviews instantly or calibrate with feedback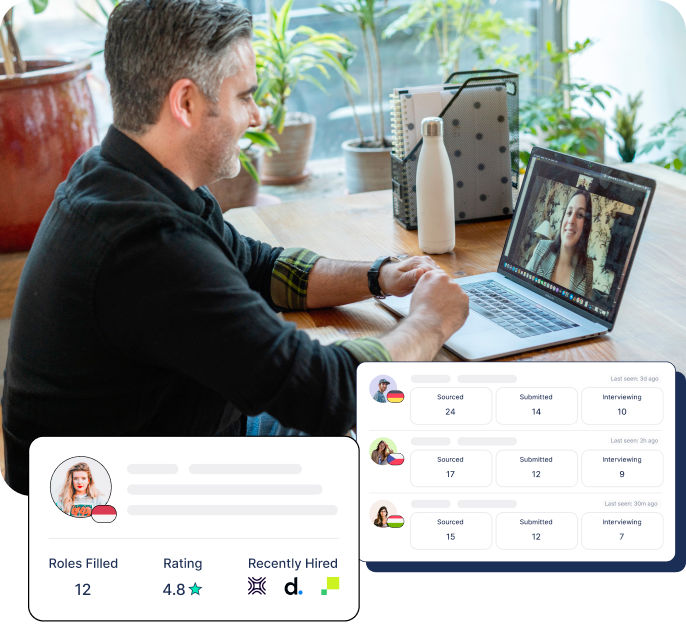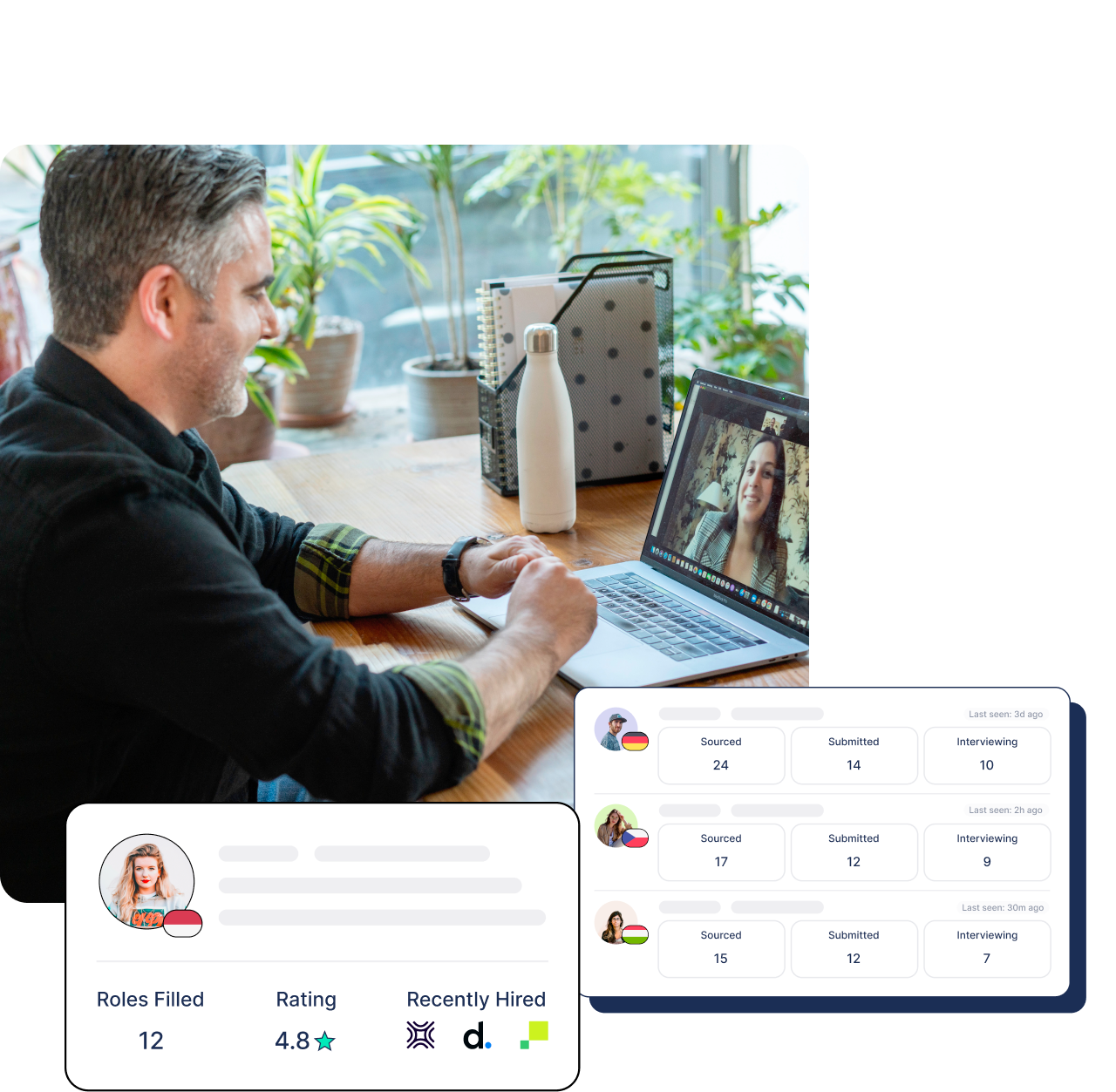 Better Hiring
Enjoy the flexibility of hiring however your team hires
Most platforms make you hire their way to avoid upfront fees. We enable you to hire directly and pay a success fee over time with zero risk or pay and manage through our platform paying as you go with no commitment - any way you hire our incentives align for long-term success.
You only pay with a successful hire

Scale your team, your way - with our support

Hire now, pay later with a guaranteed ROI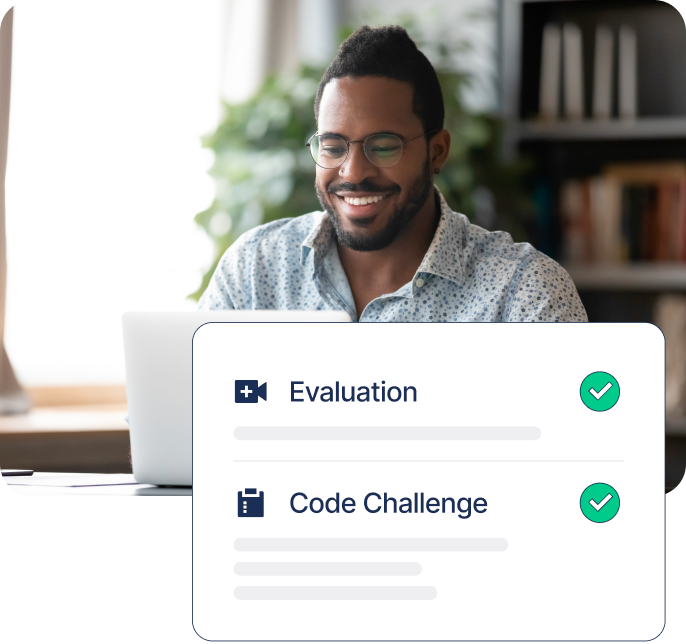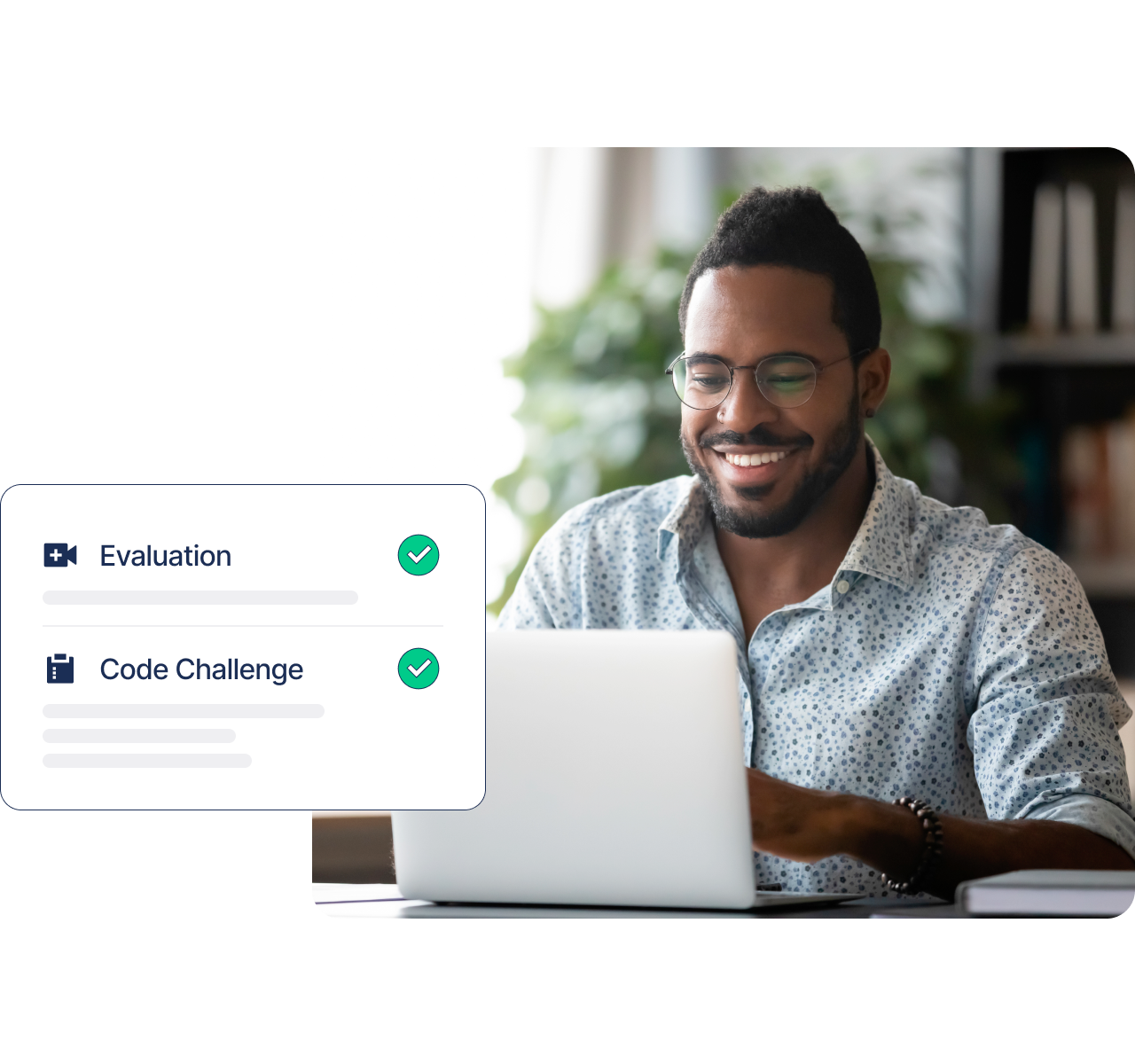 Start Hiring for Free
Hiring and recruiting
simplified for global teams
Startup Focus
Developers are explicitly looking to join startups and have proven values to succeed in a fast-paced environment.
Talent Network
Instant access to thousands of active and passive vetted candidates on our platform, looking for their next full-time, long-term role.
Global Recruiters
Hundreds of in-market recruiters enable us to source highly-skilled, diverse candidates fit to your exact requirements - in real-time.
Time & Cost Saving
Hire 4x faster with lower, more flexible success-fee - and no upfront costs. Fully guaranteed so you can hire confidently, at scale.
Access a virtually unlimited talent pool
Experience the unmatched reach of a global talent pool and recruiter network delivering highly-skilled, ready-to-hire candidates in lightning speed and unlimited scale
Learn More
Trusted by fast growing startups everywhere
It's been great working with Notch. They were able to find exactly what we were looking for in a frontend engineer and incredibly quickly as well. The team has been super friendly and flexible - overall a wonderful experience.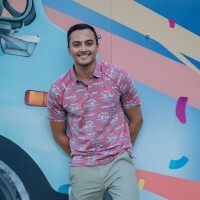 Dylan Husted
Principle Software Engineer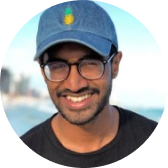 Neel Yernemi
CTO & Co-founder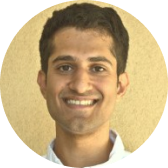 Nikhil Unni
Chief Architect & Co-Founder
Hire any way, anywhere
Developer joins your team directly - you handle payroll, benefits, and compliance.
Pay success fee only when you hire
20% one-time fee or pay over time with zero risk. The more hires you make, the less you pay.
We replace or refund, guaranteed
If for any reason a hire doesn't work out within the first 90 days we make it right.
Exclusive partner deals
Hire with our payroll and compliance partner, Deel to save on paying your global team.
Developer works full-time with your team - we manage payroll and everything else.
Pay as you go with no commitment
One simple rate includes developer salary + our platform fee. 30 day evaluation. Cancel anytime.
Built in benefits for your team
Provide equipment, workspaces, and more - all setup and handled by our team.
100% compliance on autopilot
We cover your global team from any potential risks of misclassification, always.